Serving the medical device industry
for over 40 years
Lawrence Engineering is committed to providing unparalleled value and service through continuous process improvement, innovative solutions, and an
unyielding focus on superior quality in the medical device industry.
Our in-house expertise and resources allow for a fast turnaround, whether you require custom moulds, precisely-engineered tooling and components, or end-to-end solutions from design to cleanroom manufacturing, we have you covered.
Our medical device expertise
Our focus is on manufacturing high-quality finished components and tools that cater to the needs of various markets in the medical device sector. These include Interventional (Neurovascular, Endovascular) as well as Minimally Invasive Surgeries such as Cardiovascular, Endoscopy and Urology.
Learn more
Some of our clients
Our customers are at the heart of what we do. Throughout our 40+ years in business, we have worked closely with many of the world's leading medical device manufacturers, both in Ireland and abroad.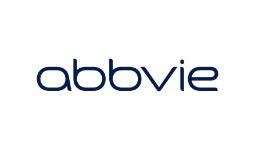 What our clients are saying about us
"I can tell that Lawrence Engineering are always busy, but despite this, they always make the time for their customers and look at issues. There is a high level of responsiveness from the team, and they are always willing to discuss the design, and work together to find the best solution, which in turn leads to better products".
"The biggest benefit of working with Lawrence Engineering is the quality of the people, the can-do attitude and the resources. Lawrence Engineering already have impressive capabilities in 2022, and I see them expanding steadily as they take on more projects in 2023 and beyond ".
"The biggest benefit is the knowledge and know how of medical device tooling, as well as the delivery times. We can expect the same delivery time from Ireland as from local suppliers in Spain"
"We have been working with Lawrence Engineering since 2005, and have developed a great relationship over the years. We keep going back to them as they provide great precision work, that's right first time".
"Having worked with Lawrence Engineering for the last 15 years, one of the main things I value about them as a supplier is their willingness to achieve what is required. Their design and manufacturing feedback and suggestions ensure we get the best possible product".
"I had heard of Lawrence Engineering through word of mouth in the industry, but once I visited the site I was blown away by their capabilities. They are one of the best kept secrets in the industry"
" Lawrence Engineering are one of the consistently good suppliers I've dealt with over the years. I know I can trust them, and when they say they do something it will be done".
"Lawrence Enginnering provide exceptional customer service. When working with them, they provide clear clarity on the plans and timelines upfront and there is regular communication throughout the project".
"I have worked closely with Lawrence Engineering over the last 2 years both for precision tooling and cleanroom manufacturing and they have proven consistently reliable. The relationship and trust we have built over time is of high value to me. Their work is always of the highest quality standards and is consistently delivered on time, or ahead of schedule".
Elevate your medical device solutions with unmatched precision
Harness the unmatched precision and quality Lawrence Engineering provide to take your ideas to new heights. Partner with us to create medical device solutions that redefine excellence.