Special Purpose
Equipment
Bespoke Equipment for Medical Innovation
Our in-house expertise and varied skill set includes the bespoke design and manufacture of jigs, fixtures and special purpose equipment for the medical device industry.
As a market leader in this sector, our team of experts can work to your exact requirements. Some examples include cut-to-length, de-coring, metrology, bonding, gauges and consumable spare parts.
As a core competency of the manufacturing process, we ensure the highest standards are observed in both quality and control. This offers assurance to our clients that repeatable tasks can be completed accurately, on-time and consistently.
Our
Advantage
Using state of the art equipment, our knowledgeable design team is well-equipped to address your design and manufacturing needs. Whether the request be for simple once-off parts or complex specialised equipment, staff at our Loughill facility are readily available to assist.
We work closely with clients to ensure the finished product matches their needs, optimising their production processes.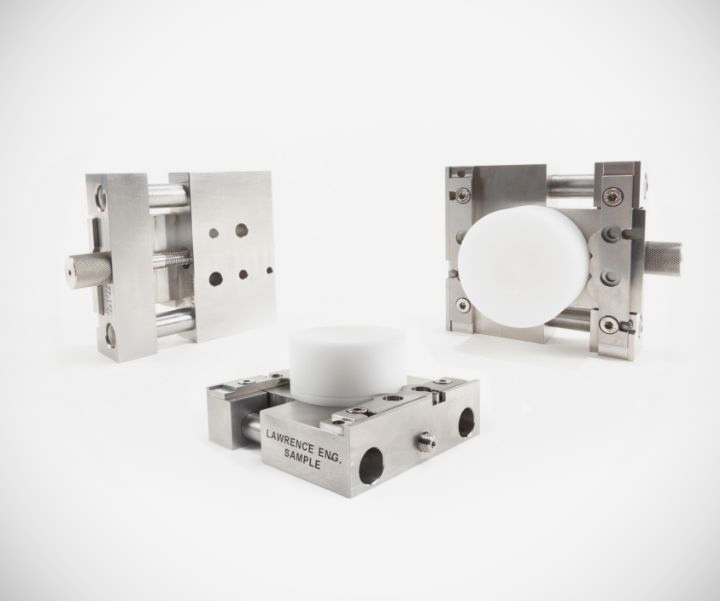 Specificity
We work with a wide range of materials including stainless steel, tool steels, aluminium, brass and various engineering plastics.
Our surface finish options range from surface hardening, anodising, coating/plating, bead/shot blast to electropolishing.
We can offer a Kanban delivery system, ensuring no disruption to inventory while optimising your supply chain processes.
Elevate your medical device solutions with unmatched precision
Harness the unmatched precision and quality Lawrence Engineering provide to take your ideas to new heights. Partner with us to create medical device solutions that redefine excellence.